Building Demolition Contractor
In order to build, sometimes you must first destroy. In order to destroy, you need a company of experienced professionals. All Seasons Restoration can handle an entire building demolition project from beginning to end. Our full-service demolition experts have the equipment and network to get any sized site down to flat earth quickly and safely. We are a full fledge demolition contractor, offering residential and commercial demolition services ranging from wrecking buildings to debris removal. Our pros can remove large commercial edifices from tight spaces—no matter the size of the building, we can destroy the structure, recycle the waste, remove the trash, and renew the space. When it comes to neighborhoods, we take out dilapidated houses, remove fallen trees, dig up old pools, uproot concrete, and complete any other job requiring heavy machinery.
We take on projects in any city across the state of Indiana. If you want to hire an honest demolition service with a reputation of integrity, then give us a call today.
Safety, Quality and Precision
Any kind of demolition work comes with a list of unseen dangers to consider so you need an experienced company working for you. Our in-depth understanding of construction and destruction means we will not miss a single detail. We thoroughly inspect project sites to identify and eliminate potential hazards to avoid disasters such as unplanned structure collapse or disturbance of essential service lines. Under-qualified companies cut corners and frequently burst water or sewage lines, which creates a bigger hassle for everyone. Responsible companies like All Seasons Restoration carefully plan demolition projects and abide by city and state regulations. We make it a company standard to achieve high quality, safe and violation-free results.
Environmental Friendly Demolition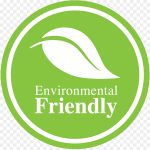 We put in the effort to make our demolition services environmentally friendly. This industry largely deals with natural resources, and we make it a point to salvage recyclable materials as much as possible. A portion of the immense debris resulting from demolition work can be processed for recycling. Its not just good business practice, but its something we believe in. We want to leave a work site in better condition than we found it. To us, this not only applies to our quality of work but also our impact on the environment.
Escape pre-construction hassles by letting All Seasons Restoration take lead. Contact us today to learn more about what our demolition team can do for you.