Leaf Filter Gutter Protection
We offer the most trusted brands of leaf filter gutter protection on the market: Gutter RX and LeaFree™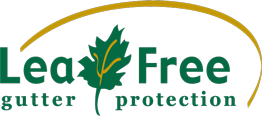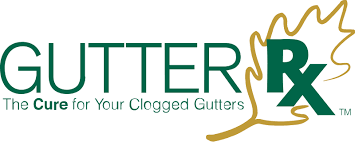 If you have a problem with gutters full of leaves, than we have the solution for you. All Seasons Roofing & Restoration is a product carrier of LeaFree™ and Gutter RX products. Each of these companies are one of the top distributors of leaf filter protection for your gutters. For more information of either company, check out the tabs below:
LEAFREE™
LeaFree™ Gutter Protection
LeaFree™ is a sturdy aluminum gutter cover that is engineered to keep leaves and debris out of your gutter so that it remains clog-free. This state-of-the-art system can handle maximum precipitation and works well under any level of tree coverage.  LeaFree™ works on the scientific principle of water adhesion. The patent-pending design allows water to enter the gutter while keeping leaves and debris out. The design allows LeaFree™ to be custom-fit to any home by adjusting to any roof pitch. The 1/2 inch horizontal opening is ideal to handle the heaviest rains and keep debris out. This opening also keeps birds and other pests from entering the system. LeaFree™ has a low profile design that beautifies the look of your home by blending your gutters with the shingles and hiding unsightly metal flashing. It will add to the curb appeal and overall value of your home.
LeaFree™ Installation
Installation for this gutter guard is simple and only requires screws into the gutter lip. Panels interlock and slide under the first row of shingles. There is NO screwing into your roof and/or fascia.
LeaFree™ Appearance
This gutter guard has low profile panels that install under the first row of shingles. There are a variety of 12 colors, aside from white, black, and bronze, to match your gutter and improve curb appeal.

Gutter RX