Seamless Gutters Custom Fit For Your Home
Older gutters and downspouts can be costly and difficult to repair, so most homeowners prefer to replace them. We specialize in aluminum 6" seamless gutter systems for your home or business. In addition, we offer installation and repair services for copper and steel drainage systems. As with any home improvement project, knowing your materials is important. When it comes to structural drainage systems, aluminum and copper are the most popular options while steel has become a bit outdated. Take a look at the reasons why, and if you have any questions, we are here to help.
WE SUGGEST 6" SEAMLESS GUTTERS WITH 3 X 4" DOWNSPOUTS FOR OUR CUSTOMERS ACROSS INDIANA. THESE DIMENSIONS CAN HANDLE THE STATE'S ANNUAL RAINFALL, SNOW, AND ICE MELT. WHEN IT COMES TO ROOF DRAINAGE, YOU WOULD RATHER HAVE TOO MUCH THAN TOO LITTLE. WITH A SMALL PRICE DIFFERENCE BETWEEN 5" AND 6" GUTTERS, ADDITIONAL INCH IS WORTH IT BECAUSE IT WILL REDUCE MAINTENANCE COSTS.
Your Trusted Gutter Supplier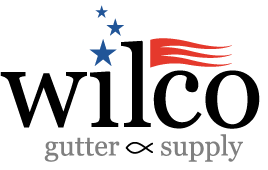 All Seasons Roofing & Restoration is a proud supplier of Wilco Gutter products. Wilco is a local and family owned Indianapolis gutter supply company formed in 1988. They specialize in aluminum gutter materials and include a 20-year paint warranty. Check out some of color samples of our gutters below:
Aluminium
Aluminum Gutter Installation
Affordable and durable, seamless aluminum gutters and downspouts have become the most popular roof drainage system option in America. We can customize an aluminum system to perfectly fit your home by using our gutter machine on-site. With seamless gutters being made to measure, you need a professional to install them. Proper installation will ensure the system will need only minimum maintenance and keep your house protected from leaks. Because these gutters have very few joints or seams, they are more firmly fixed and less prone to debris accumulation. Less gutter cleaning gives you more time to work on the other projects you have for your home or business.
Painted Aluminum Gutters
Actual products will vary slightly from these colors. Actual samples are available upon request. For exact matching, actual metal samples are recommended.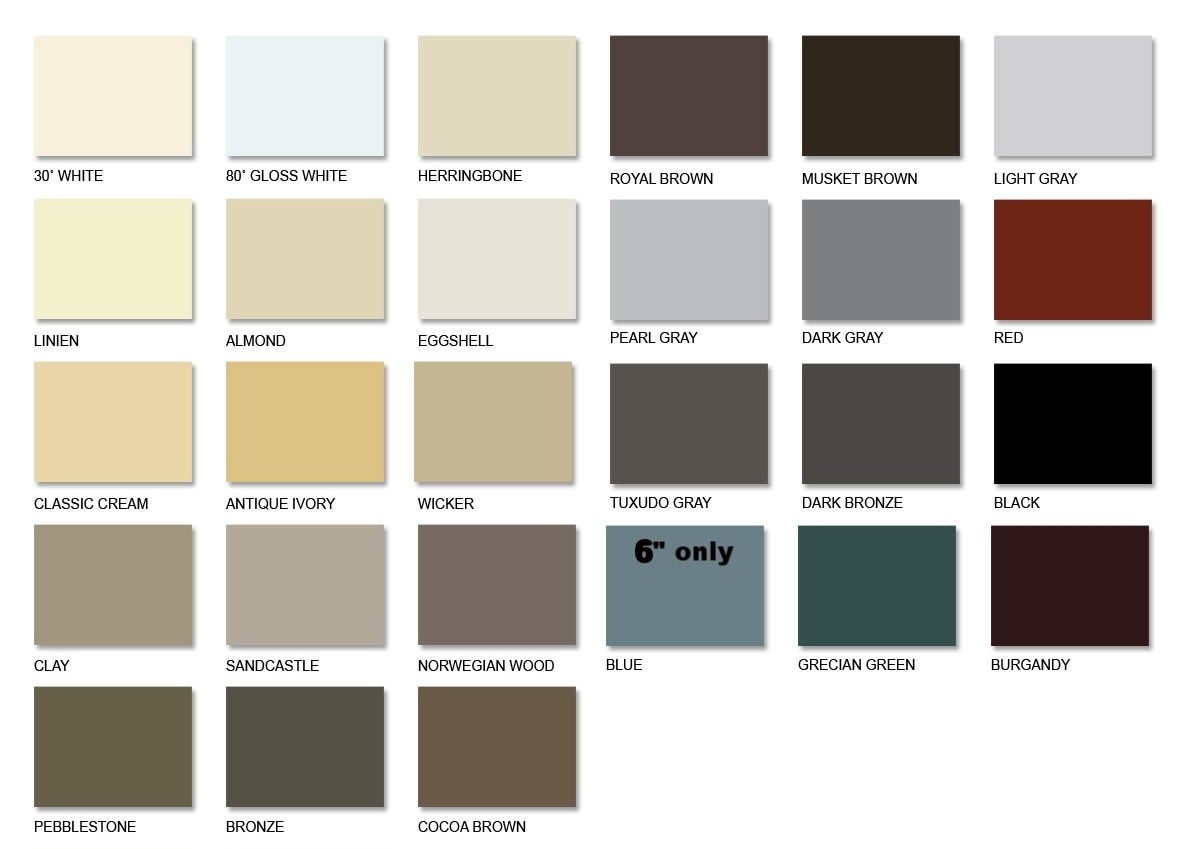 Aluminum Gutter Premium Colors (Only in 15″x .032, 3″X4″, 4″round)
Copper
Steel