Chimney Restoration & Repair
The internal and external structure of a chimney needs regular inspection and maintenance in order to maximize safety and comfort
Chimneys withstand brutal weather conditions from high-speed winds and temperature extremes to hail impacts and acidic rain. Weather conditions in addition to structural changes like a differential settling will also impact the durability of your chimney. While brick can tolerate a lot, this earthy material can crack or break and lead to bigger problems if not properly addressed. If you notice smoke inside or have issues with any aspect of your chimney, call a trusted company to help. In addition to masonry work, we also inspect and replace chimney caps, chase covers, and chimney dampers.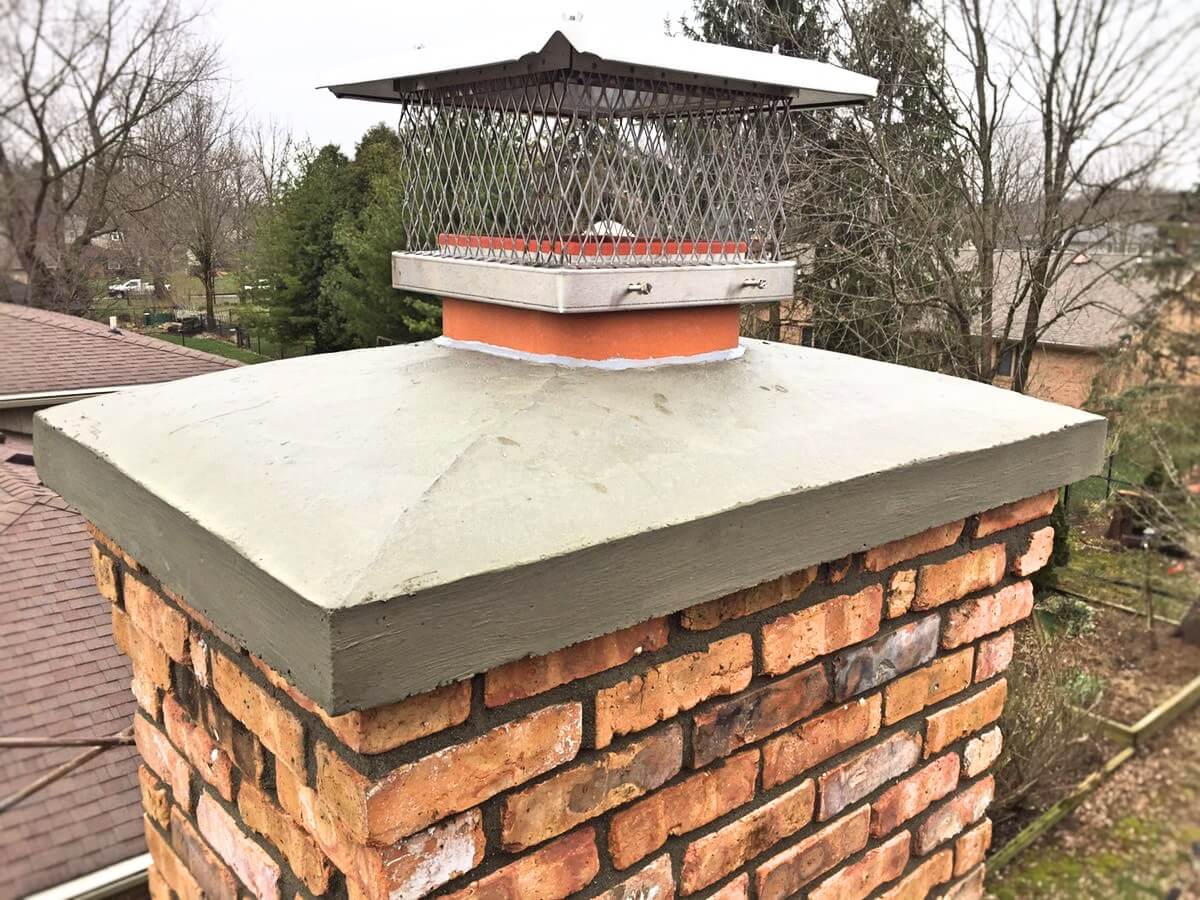 Contact us for a free chimney inspection
Replacing vs. Rebuilding Your Chimney
Regular maintenance for your chimney will ensure its peak performance and appearance. When inspections reveal only a few cracked or crumbing bricks, we can typically replace them. Replacement of broken bricks will protect the surrounding areas from further moisture damage. Our professionals expertly blend new work with the existing masonry to keep your fireplace and chimney looking great.
Some chimneys cannot be saved from the deterioration processes that have begun, and our professionals will advise when a chimney needs replacing. Depending on the damage, we will safely demolish part or all of the chimney structure and rebuild it. We will work with you on design ideas to create the attractive chimney you may have in mind. Our licensed team will deliver top-quality craftsmanship that meets local and state building codes.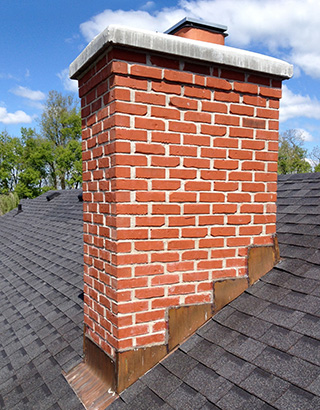 We are a 24-hour home repair service so no matter what time, day or night, if you notice any of these problems, then contact us for a free inspection!
Our Chimney Repair Services
With a keen eye, our licensed team performs thorough chimney inspections and provides a detailed remediation plan. Cracked or spalling masonry allows water to penetrate the brickwork, which will deteriorate the chimney from the inside out. The affected areas may include more than just the chimney. Damaged chimneys can cause roof leaks and lead to other problems, meaning they would benefit from regular inspections and professional maintenance when needed. From cracked or broken masonry and blocked chimney caps to ill-fitting dampers and leaky chimney, if you need any kind of chimney repair work, call us for a free estimate.
Flashing
Flashing does a great job at protecting the most vulnerable part of your chimney: the base. When properly installed, flashing shields the lower brick from water erosion and prevents leaks around the chimney, where they commonly occur. Flashing installation needs professional precision. Any gaps at the seam of the chimney and roof will allow water into the chimney, surrounding walls and ceilings. High winds and hail impacts can damage flashing and render it ineffective.
Annual chimney and flashing inspections will ensure you have the most effective exterior defenses from weather conditions. Installing flashing requires specific layering techniques that even some companies flub. Our chimney experts have decades of experience meaning they will not miss a single detail. If notice water stains indoors or think your flashing may attention, call us for an inspection today.
Some of our Recent Chimney Repairs